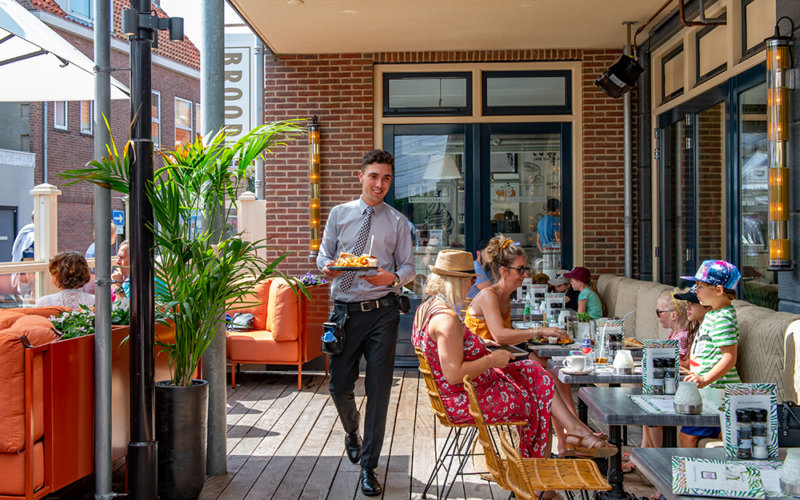 Restaurant in Domburg
Domburg is bubbling and bustling: life is good here. Take a seat in Grand Café Domburg and experience that southern holiday feeling. Grand Café Domburg is located in the center of the city, close to the beach.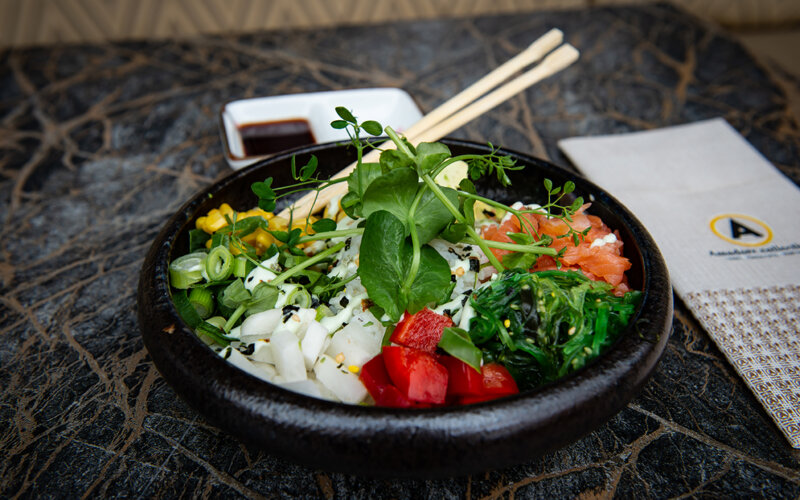 Our restaurant in Domburg has a wide choice of lunch and dinner dishes and socializers. For example, opt for flamkuchen, Asian snacks or an Amadore board with drinks. For dinner you can choose from poké bowls, a well-filled pasta or a fish pan – or 'just' a burger or chicken satay. A French dessert like crème brûlée or dame blanche finishes it off!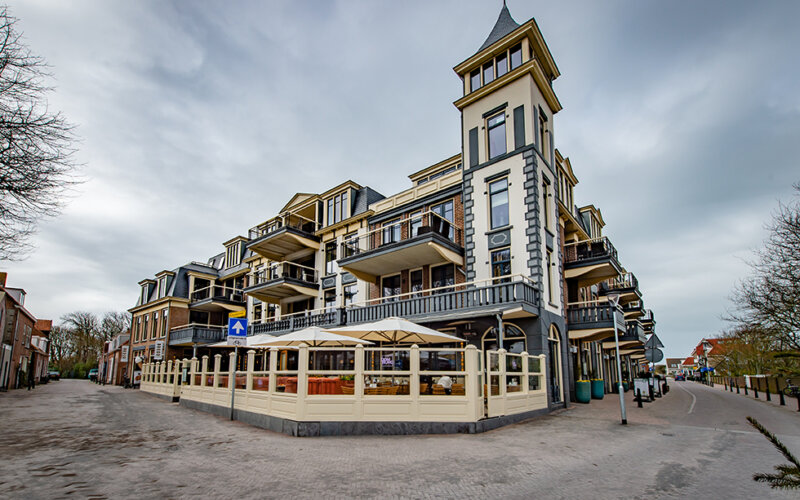 A touch of Paris
At the beginning of the last century, painters such as Jan Toorop and Piet Mondriaan moved to Domburg to be inspired by the 'Zeeland light', the dune landscape and the forests. You will discover that artistic touch in Grand Café Domburg: a 'hotel chic' interior with art, color and marble elements. A touch of Paris in Zeeland!
In good weather you can relax on the terrace. Grand Café Domburg used to be 'het Groentje'.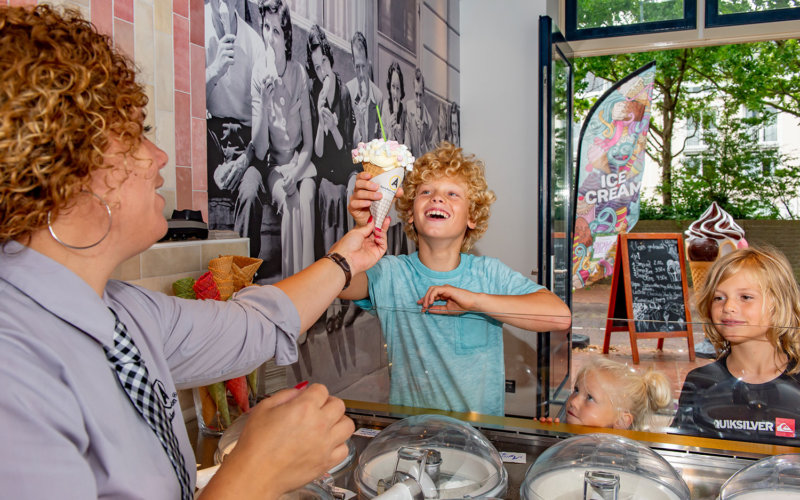 Ice cream Domburg
With warm weather, the Amadore ice cream parlor in Domburg opens its doors. Here you will find the best ice cream in Zeeland. Visit the Domburg Ice Cream Parlor and try it for yourself!
Holiday in the Domburg area
Domburg is one of the most popular coastal towns in Zeeland. The beach is wide and clean and the water of the sea seems to have a healing effect here. That is why Domburg can officially be called a 'seaside resort'. The center has many cozy shops and restaurants.
Heading out in the area? Discover 10 fun activities to do and view the tips for a holiday in Zeeland. For example, go for a walk in Zeeland or choose a beautiful cycling route.
Address
Amadore Grand Café Domburg
Wijngaardstraat 19,
4357 AR Domburg

Contact

+31 118 567 989

Opening hours
Monday 11:00 am – 11:00 pm
Tuesday 11:00 am – 11:00 pm
Wednesday 11:00 am – 11:00 pm
Thursday 11:00 am – 11:00 pm
Friday 11:00 am – 11:00 pm
Saturday 11:00 am – 11:00 pm
Sunday 11:00 am – 11:00 pm

What are the opening hours of Grand Café Domburg?
Grand Café Dombrug is open daily from 10:00 to 22:00.
Where is Grand Café Domburg located?
Grand Café Domburg can be found at 19 Wijngaardstraat in Domburg.
What is the menu at Grand Café Domburg?
On the menu you will find a wide range of lunch and dinner dishes. You can also go for a drink.